The Farmers Public Market
Off-Premise Reception  
Monday, August 7, 2023 - 6:00 PM - 9:00 PM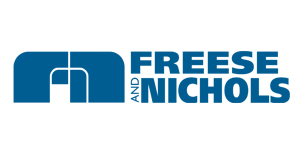 Cost:  $35.00 (includes transportation)
Join us for an off-premise reception at The Farmers Public Market, located at 311 S. Klein Avenue, Oklahoma City, OK 73108.  This event is co-sponsored by our friends at Freese & Nichols.
The Historic Oklahoma City Farmer's Market is Oklahoma City's oldest and most unique event center, with unmatched architecture that is guaranteed to leave a lasting impression on you.
Join us for live music, drinks, food and a lot of fun!
Wheeler District & Memorial Park Tour
Sunday, August 6, 2023 - 1:00 PM - 4:00 PM
3.0 PDH Hours
Cost:  $60.00 (includes transportation)
Memorial Park
Memorial Park is situated in the highly developed urban core of Oklahoma City. Previously open prairie, this developed area now experiences high volumes of stormwater runoff. When stormwater lands on impervious surfaces, like parking lots, roads, and roof tops, it collects pollutants that eventually end up in our waterways. Stormwater, if not managed properly, can also cause erosion and flooding. Memorial Park has had several frequent maintenance issues caused by stormwater, including standing water, washed out mulch, and erosion.

In 2015, Memorial Park was renovated, and a pervious paver parking lot was installed on the north side of the park, along with a bioswale down the center of the parking lot. While these practices were an excellent starting point to slow down stormwater, maintenance issues related to stormwater persisted. In 2021, OKC Parks received a grant from AARP to renovate the landscape beds on the south side of the parking lot into bioswales. This intervention increased stormwater storage capacity and improved the conditions of the park, eliminating the maintenance issues at and downstream of the parking lot.

Join us for a tour of these green infrastructure practices and learn about OKC Park's plans to continue building out green infrastructure in Memorial Park as a demonstration site for multiple stormwater runoff solutions. The goal of the design team (OKC Parks, Public Works, and the Sustainability Office) is to capture as much stormwater on site as possible without disrupting the use of the park.
Wheeler District

The Wheeler District is a master-planned, Traditional Neighborhood Design (TND), New Urbanist development community located southwest of downtown OKC on the old Downtown Airpark site. It was planned to be "the most walkable and bikeable, mixed-use, new urbanist community in the state of Oklahoma… and possibly the nation." 
The 150-acre site was most recently an abandoned downtown airpark; however, previously it was adjacent to the North Canadian River.  Knowing this, we performed geotechnical analysis of the existing soils to determine the opportunities to provide more infiltration of storm water.  The site soils, unlike most of the soils in Oklahoma, were sandier in nature and infiltration rates allowed creative solutions for street drainage and utility trenches in the alleys. Permeable pavers, drainage swales and the "green alleys" were designed for the dense urban site to minimize runoffs and peak flows to the storm sewers.

The site tour will begin at the repurposed airport terminal building and finish across the street and the Big Friendly brewery for a cold beverage.  Attendees would also be welcomed to take a short walk north to the world-famous 'OKC" sculpture and see the Wheeler Ferris wheel.
Scissortail Park & Oklahoma City Convention Center Tour
Wednesday, August 9, 2023 - 1:00 PM - 4:00 PM
0.00 PDH Hours
Cost:  Free
Join us for a walking tour of the new Oklahoma City Convention Center and the beautiful Scissortail Park.  
As the largest single project in the Oklahoma City's history, the $293 million OKC Convention Center was completed on time, under budget and completely debt free in December 2020. The facility more than doubled the size of the aging Cox Convention Center and elevated OKC's capacity for hosting meetings and conventions. The Convention Center's design reflects Oklahoma City's culture and history while the soaring glass walls and spacious balconies show off the stunning sunsets and sweeping views of Scissortail Park. The building's sleek and modern design features materials intended for energy efficiency and resiliency against the weather.
The 510,000-square-foot interior includes a 200,730-square-foot exhibit hall on the first floor. About 45,000 square feet of meeting spaces are on all levels of the building, and many have operable walls to make the spaces flexible. Rooms can be configured to provide up to 27 meeting spaces. A 9,700-square-foot junior ballroom is on the third floor, and the building's fourth floor features a 30,000-square-foot ballroom along with pre-function space and a large balcony overlooking Scissortail Park.
A $1.5 million public art installation of the award-winning "Virtual Sky" can be seen from the west side of the building. The installation features small LED lights that can be programmed for specific patterns and can also reflect the changing sky.
Landscaping outside the convention center uses native plants and trees well-suited to the local climate, with a focus on sustainability, comfort and beauty. A central plaza and other inviting spaces will help the convention center's exterior come alive with activity.
Scissortail Park is a 70-acre urban oasis that connects the core of downtown Oklahoma City to the shore of the Oklahoma River.  Collaboration between Oklahoma City residents, civic leaders, artists and construction and design professionals helped the team on the $101.5-million Scissortail Park deliver the community's vision for the largest park ever to be built in the state and features a lake with fringing wetlands, a boathouse and expansive wooden bridge, a children's playground, picnic grove, woodland gardens, café, two event pavilions, interactive fountain, promenade, 7.6-acre oval-shaped Great Lawn with a permanent stage, dog park and more.
It is a model of sustainable urban development and transformative publicly funded projects inspiring civic pride through economic development, cultural growth, improved health and wellness, and enhanced quality of life.
The National Weather Center 
Wednesday, August 9, 2023 - 1:00 PM - 6:00 PM
3.0 PDH Hours
Cost:  $60.00 (includes transportation)
The National Weather Center, located on the campus of the University of Oklahoma, is comprised of multiple agencies from the federal, state and local levels, combined with academic entities as well as research and development partners.  These organizations work together in partnership to improve understanding of events occurring in the Earth's atmosphere over a wide range of time and space scales. The NWC houses approximately 550 people. This including research scientists, operational meteorologists and climatologists, engineers, technicians, support staff, and graduate and undergraduate students.
This unique building provides a one-of-kind collaborative work environment for the federal, state, and academic units housed there.  These three areas work together to improve our understanding of Earth's atmosphere, provide accurate and timely forecasts on severe weather, and to educate and train future meteorologists.
Please click here to watch a virtual tour of the National Weather Center in Norman, OK.